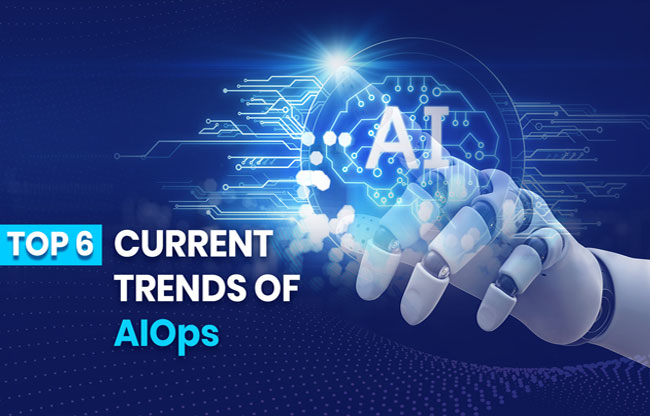 Unveiling the Latest AIOps Trends!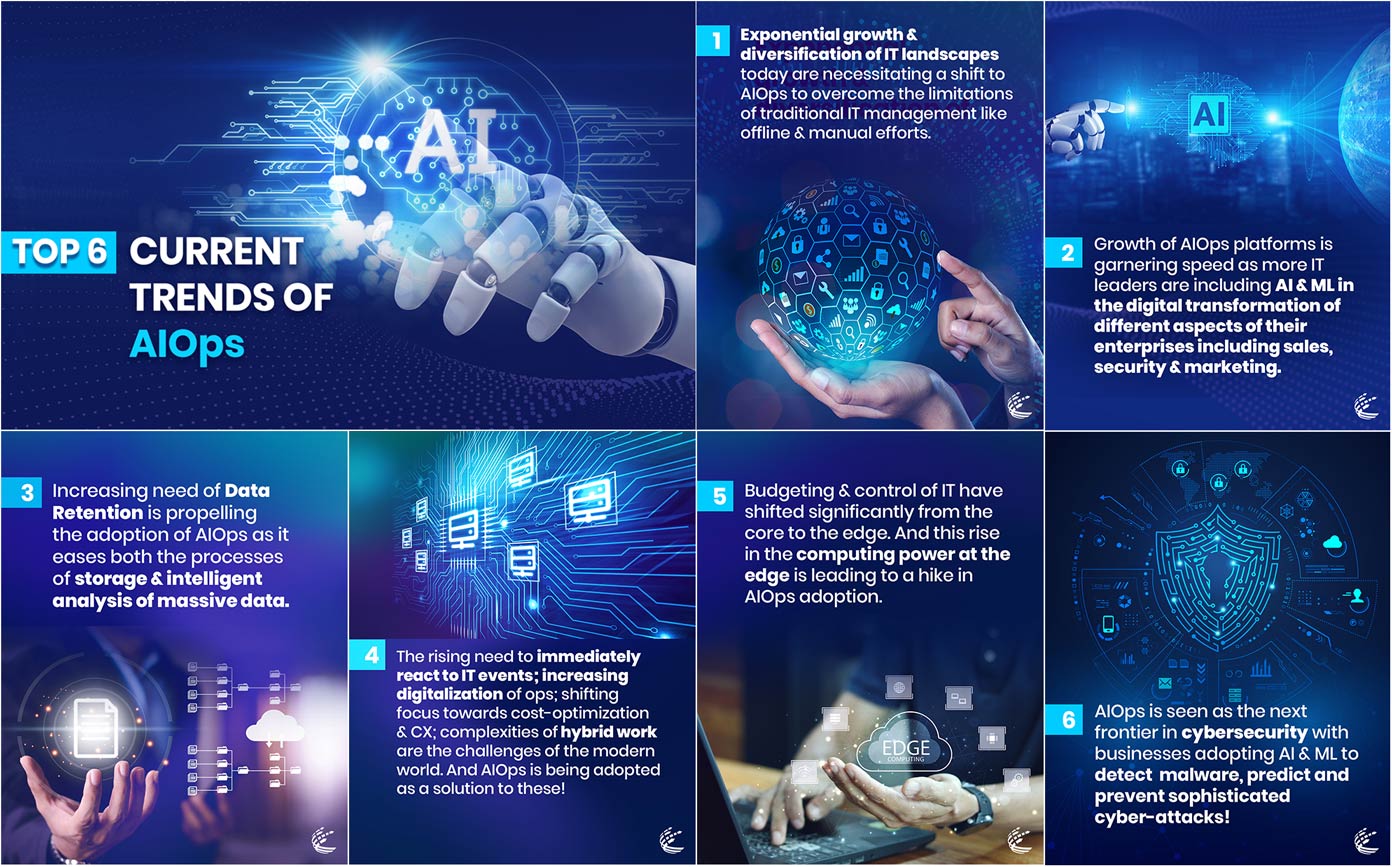 As businesses continue to embrace digital transformation, the complexity of management and monitoring of IT environments has increased. That is where AIOps comes into play, ushering in exciting times in the world of IT operations!
AIOps is being proactively included by businesses who are turning it into a strategic advantage to redefine the traditional IT ops along with sales, marketing & security. 
Below are the top 6 Current Trends of AIOps that are reshaping the IT Operations landscape:
Exponential growth & diversification of IT landscapes today are necessitating a shift to AIOps to overcome the limitations of traditional IT management like offline & manual efforts. 
Growth of AIOps platforms is garnering speed as more IT leaders are including AI & ML in the digital transformation of different aspects of their enterprises including sales, security & marketing. 
Increasing need of Data Retention is propelling the adoption of AIOps as it eases both the processes of storage & intelligent analysis of massive data.
The rising need to immediately react to IT events; increasing digitalization of ops; shifting focus towards cost-optimization & CX; complexities of hybrid work are the challenges of the modern world. And AIOps is being adopted as a solution to these! 
Budgeting & control of IT have shifted significantly from the core to the edge. And this rise in the computing power at the edge is leading to a hike in AIOps adoption.  
AIOps is seen as the next frontier in cybersecurity with businesses adopting AI & ML to detect malware, predict and prevent sophisticated cyber-attacks!   
Partner with us to harness the power of AI to drive innovation, streamline processes and stay ahead in this digital era!! Artificial Intelligence | Covalense Global
Author : Data COE team
We would love to hear from you