About
Your Trusted Technology Partner
Established in 2006, Covalense is a well-recognised and reliable IT transformation partner to our clients.
We are well diversified, highly trained and motivated talent pool of people working cohesively to deliver effective solutions to organisations of varied sizes and businesses including a number of Fortune 1000 companies across Asia Pacific, India, Middle East, Africa and the United States. Our business operations across geographies are ably supported by our development centres in Hyderabad, Bangalore, Auckland, Sydney and Singapore.
Our projects and implementations span across industry verticals such as Beverages, Education, Engineering, FMCG & Retail, Government, Healthcare, ISVs, Logistics, Power & Utilities and Telecommunications.
Snapshot
Geographies (Implementations)

To be a recognised software services and niche solutions company.

Enable customers to achieve business growth through right technologies.

Customer Focus, Relationships, Integrity and Transparency, Successful Solutions and People Orientation.

Earn customer loyalty by providing solutions & services of great value and quality that will enhance customer business and their perceived value.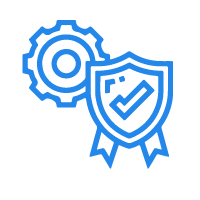 Proactively meet the customer requirements and design optimal solutions.
Continuously improve our people, systems, processes and services to create a total quality.
Achieve commitment of delivery and service before and after sales to inspire client's confidence and trust.
Committed to our employees and their empowerment.

Covalense Global is committed to optimize long-term value for its customers, employees and investors. It believes in ensuring transparency of operations as an integral part of its corporate governance. We strive to serve and work for the welfare of the local communities.

We would love to hear from you