Your Partner for all
Cloud Services and Solutions
Transition to the Cloud made easy
We at Covalense Global, understand these challenges of 'Security & Privacy', 'Interoperability, Portability, Scalability', 'Reliability & Availability', 'Performance',
'Co-existence & Integration with legacy Systems' & 'System Maintenance' and bring the total effectiveness to the table by removing the bottlenecks and making right cloud technology choice.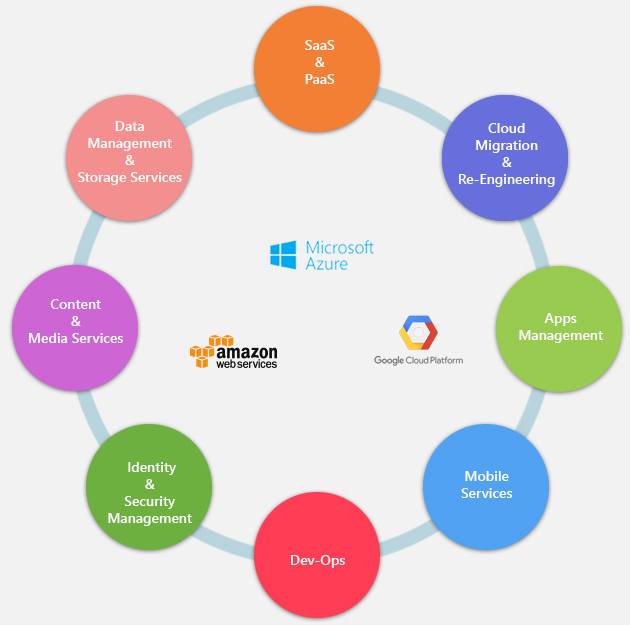 Covalense Global works across all the three major Cloud vendors Microsoft Azure, Amazon Web Services (AWS) and Google Cloud.

Microsoft Azure
Azure Services – Applications Development and Data Management
Dynamics 365 – ERP Implementations

Amazon Web Services (AWS)
Lambda for Serverless computing
Redshift – Data warehousing

Google Cloud
Google App Engine implementations
Our Cloud Practice
Impeccable track record: Featured among Top 10 Cloud Solution Providers in APAC for 2018
Award winning Product development: Our development efforts resulted in winning the accolade as region's top 10 Enterprise Risk Management Product of the CIO Advisor.
Deep Cloud Experience: PaaS and SaaS expertise in multi cloud environment
Taking our customers to the next level: The product we developed accelerated our customer to be listed on the Australia Stock Exchange
Our Successful Solutions
A cloud platform for global banks offering strategic business insights into key data retrieval and presentation
Azure Service Fabric and Enterprise application migration for customer in the Energy trading market
Migration of Labelling solution into Hybrid Cloud for a Fortune 500 customer in the Beverages industry
Built a platform on Cloud to connect job aspirants with employers
Developed a Risk assessment system that provides 360˚
multi-dimensional and holistic view of the company
We would love to hear from you