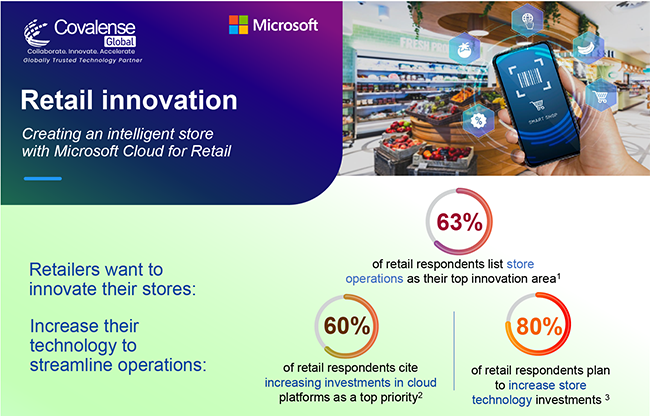 Unleash the True Potential of Intelligent Store with Covalense Global! 
Deliver above and beyond the dynamic shopper expectations with Microsoft Cloud for Retail. By reimagining operations and offering new shopping innovations,  grow your business and unlock new revenue streams!  

Provide your teams with the right, advanced tools to redefine operational excellence and shopper experience. Enjoy the benefits of Microsoft Cloud for Retail in building your intelligent store:
🔹 Provide a highly personalized and interactive shopping experience 
🔹 Task automation at multiple levels in multiple processes 
🔹 Shopper and operational analytics for making data-driven decisions 
🔹 Avoid supply deficiencies, stockouts, and non-productive inventory 
🔹 Streamline operations, increase the well-being of your teams, and improve overall efficiency 
 Partner with Covalense Global, a Microsoft Gold Partner, to redefine your retail service & deliver exceptional shopping experiences!
Read on to find out about how retailers are planning to reinvent their businesses:  
Author: Sales Team
Date: October 9, 2023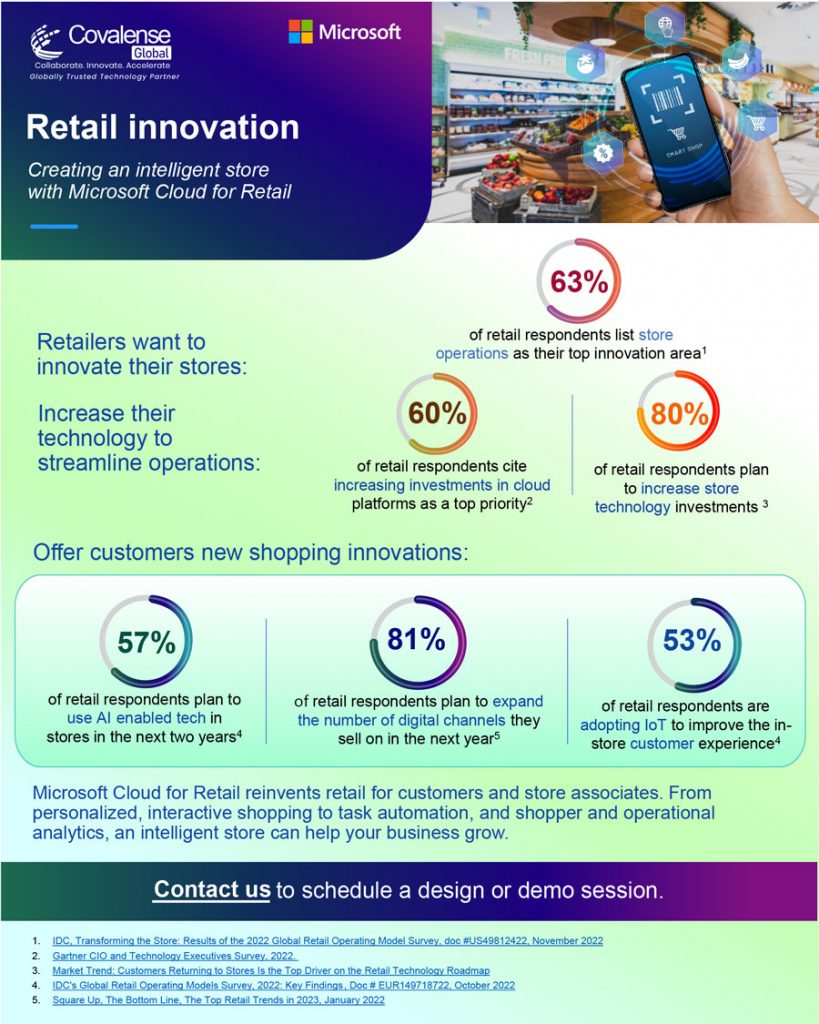 We would love to hear from you