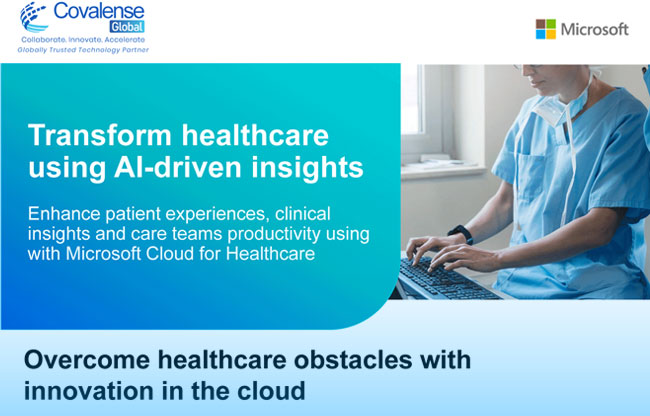 Unleash the Potential of AI-Driven Analytics in Healthcare with Covalense Global! 
Embrace the future of healthcare with AI-powered analytics for improved research advancements, hyper-personalized treatment and early disease detection. Harness the benefits of enhanced patient engagement, heightened health team collaboration and increased clinician productivity to streamline operations and drive innovation. 
Trust Microsoft Cloud, with the combined capabilities of Microsoft Azure, Dynamics 365, Microsoft Power Platform & Microsoft 365 to lead the way in transforming the entire healthcare experience!   
Partner with us, a Microsoft Gold Partner, to reimagine your healthcare service & deliver exceptional experiences, insights and care!  

We would love to hear from you