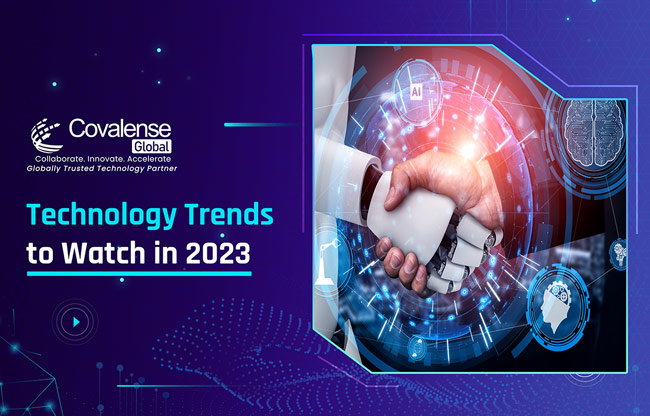 2023: A Year of Technological Significance!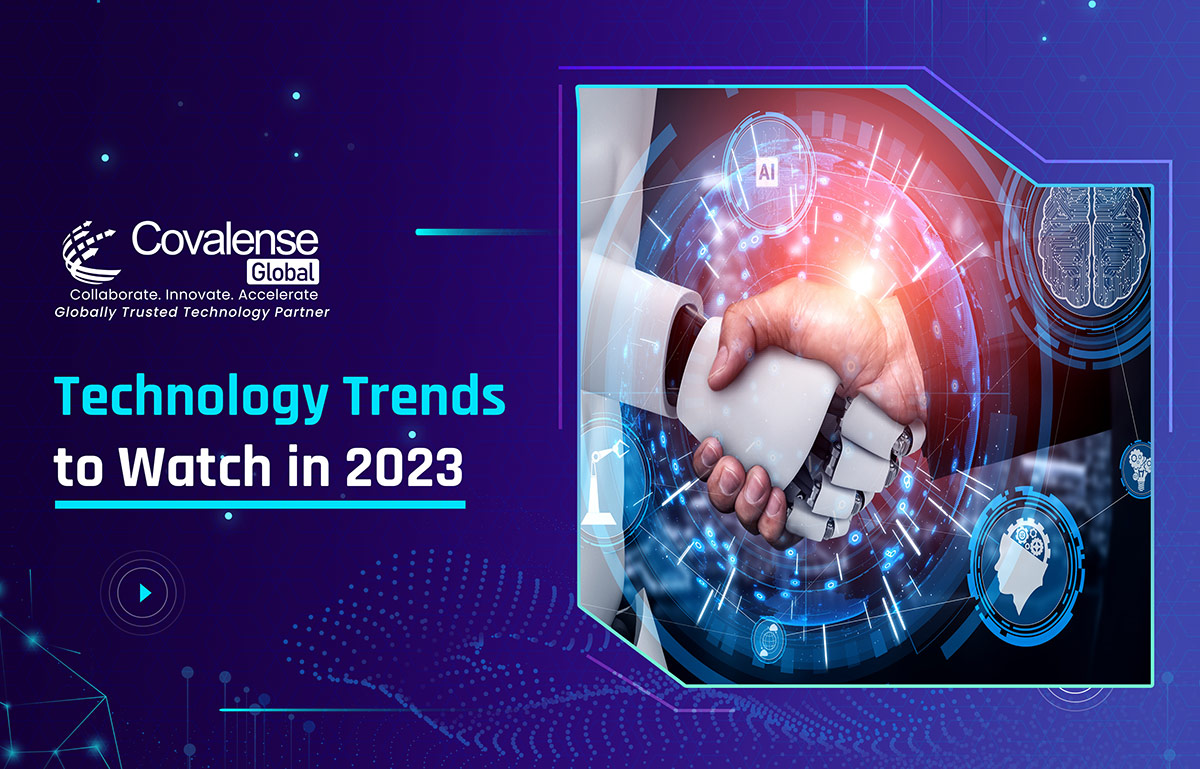 With technology evolving at a rapid pace and giving impetus to accelerated change, here are our thoughts on the trends that will shape the technology landscape in 2023:

Democratizing Al and Data Science (TinyML, AutoML)
Making Al more accessible to a broader range of companies and business users, democratization will quickly garner speed in 2023 leading to higher accessibility of quality data; user-friendly interfaces with either low code or no code: easy explainability and scalability; and smooth integration with 3rd party platforms. Various limitations such as the current shortage of domain-specific experts and requirement of extremely complex skills like coding. statistics and data analysis will be addressed by Democratizing AI for Dato science.


Edge Intelligence (IOT+ AIML)
Al-based apps and services have been deployed significantly more in recent years, creating enormous amounts of data. To unlock the full potential of edge big data, Edge Intelligence was created. El is going to trend in 2023 as it includes Cloud layer to process big data; Edge layer processing through Mathine Learning; and Device, layer to collect data through IOT devices like sensors and controllers.
Content/Program Generation (Language Generators)
Language models, or artificial intelligence systems that comprehend and produce writing, are currently the hottest trend. Several kinds, such as large, general-purpose models like OpenAl's GPT-3 and models tailored for specific tasks also known as Fine-tuned Models, are taking centre stage. The Edge Model that operates on loT devices and workstations, is also garnering attention with its features of compressed size and better privacy.

Cyber Security
As complex environments, heterogeneous endpoints (Bring Your Own Device, or BYOD), and remote work are becoming more common, so are the sophistication and frequency of malware attacks. And cyber security will take a front seat in 2023, as combining and streamlining the security architectures will be the only way to effectively control the cyber security risk across Network Security, Application Security, Mobile Security, loT Security and Endpoint Security.

Decentralized systems (Blockchain)
With growing investments in digital currencies, steeply increasing need for secure information-sharing, rise in digital storage and introduction of new ESG policies, Decentralized systems are going to remarkably grow in 2023. And in India, the pilot launch of Central Bank Digital Currency by RBI is a significant factor that will be driving higher adoption of decentralized systems.


Cloud Management (Automation & Hybrid Services)
Cloud management is going to see a surge in adoption in 2023 due to its proven benefits like faster implementation cycles, scalability, improved security, disaster recovery, cost-efficiency and improved customer service
Operation management-CI/CD (Data0ps/MLOps/CloudOps)
The emerging MLOps, DataOps and CloudOps will be sought after in 2023 for their undeniable benefits. Reduced expenses and complexity are the most important factors that will be driving the higher adoption of CI/CO pipeline. With MLOps, DataOps and CloudOps, development cycles are going to get shorter and fully functional features will be available one after the one, instead of waiting for the whole system at once.
Author : Data COE team
We would love to hear from you