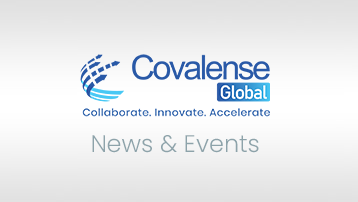 Successful implementation of PLS at Keri Juice Plant, CCA New Zealand
Covalense has successfully implemented Pallet Labelling System (PLS) in CCA's Keri Juice Plant, Auckland. Under an onsite development and implementation engagement, Covalense team under Abhay Joshi, Technical Architect/Manager.
PLS has already been implemented for all plants of CCA in New Zealand and Australia. CCA has now come up a requirement for PLS implementation at their Keri Juice plant with some modifications to the existing system architecture. The project has been implemented without any technical issues and within originally agreed time and budget and won CCA's appreciation. Please see below the appreciation from Holger Scharn, Business Support Analyst (S&OP and Manufacturing), CCA New Zealand.
Hi Abhay – 'I can confirm that PLS UAT (User Acceptance Testing) has been completed. Again, as already mentioned yesterday during our official "Project Wrap Up" meeting together with Bryce Retter and Tony Forrest, it was truly a pleasure to have worked together with yourself, your project team, and also Srinivas Patri as the Covalense NZ Country Head.
Throughout these 7x weeks I noticed your "can do" proactive approach especially when encountering hurdles with the configuration of our new hardware. I appreciate that you always chose to "come over the fence" instead of just sitting back and waiting for us / CCA NZ to resolve. This attitude made it a smooth project experience for me, and also for everybody else here at CCA NZ, as far as I can tell'. – Holger
We would love to hear from you