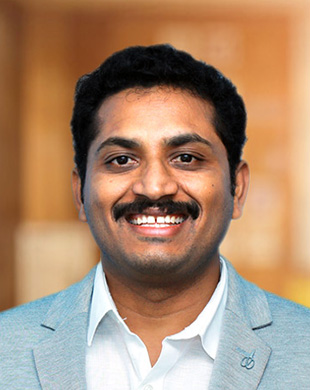 Narendra Prasad handles Finance & Legal functions with effort less ease. In his 11+ years stint at Covalense, he wore many hats and has been involved in various aspects from M&A, Business Strategy, Financial Modelling, Fund Raising, Treasury Management, Statutory Compliances, Team building, Management Information, etc.,
Highly skilled at using latest technologies to implement automation and streamline business processes in complex global operations.
In his earlier career, he played a crucial role in taking an organisation from scratch to a thirty billion company in roles spanning customer and market entry strategy, operating model development, Accounts module development, business and systems architecture, IT development and programme management. Regular attendee of the Global Micro Credit Summit held at Canada and USA to represent the organization.
We would love to hear from you