Delivering Innovative & Top Class
customer experiences with Microsoft Solutions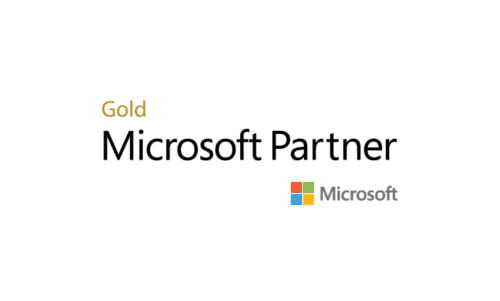 Covalense Global
Delivering the best of Microsoft-led Technical
Capabilities as a Microsoft Gold Partner
From insights on selecting the right solution to and end-to-end support in configuring, deploying, and managing them – Covalense Global's expertise and commitment to Microsoft's solution ecosystem brings a competitive edge to clients.
Our team of technology experts ensure we remain the preferred Microsoft Consulting and Implementation Partner of choice for companies looking to leverage the power of Microsoft Solutions optimally.
360° Focus For Your Microsoft Technical Edge
Artificial Intelligence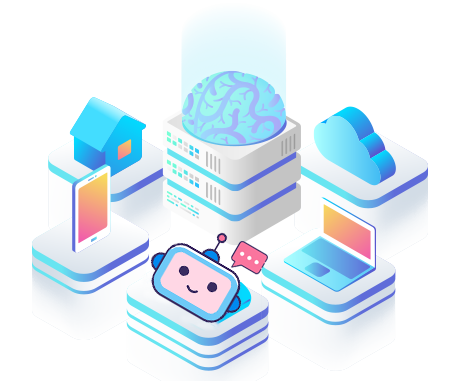 Diverse portfolio of Azure-AI supported services
Build and deploy AI solutions,
Maintain AI best practices for business process optimization and enterprise intelligence
Applied AI Support from Microsoft | Custom Azure Cognitive Support | AI Supported Process Automation | AI Infrastructure Support Services
Azure AI platform integration and operational support to manage pre-trained Azure AI models
Process modernization enablement with AI services for standard process tasks
Accelerated development of cloud-ready AI solutions with Microsoft driven Applied AI services
Azure support to build chatbots, AI-enabled cognitive search, video & documents analyzer
Support of Azure Cognitive API to build and train AI models at an accelerated pace
Machine Learning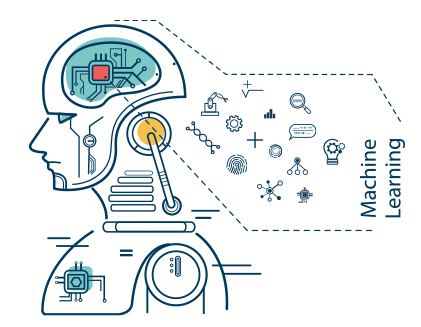 Harnessing the power of Azure Machine Learning and Data Architecture Engineering for Enterprise Systems
Empowering Data Scientists and Data Engineers in building and deploying new ML models or retraining existing data models for better orchestration and predictive insights
360 ° ML Lifecycle Support | Automated ML Builder Platform | Enterprise level ML Operations support | Support for ML model integrations to Open Source Frameworks
Support of Microsoft toolsets to accelerate ML model building and deployment
Automation of iterative tasks in the model building process with SDKs and UIs
End to end support from experts during the ML building and deployment
Visibility, security, and governance support to comprehend and control ML models
Azure DevOps support to automate/manage the ML development pipeline
Cloud Services & Migration
Cloud Services & Migration
Re-architecting existing Azure environment for optimization or deploying Azure in your enterprise, supported by cloud-native application integrations/deployments. Also, architecting a seamless migration from legacy systems to your new cloud environment.
Cloud Consulting & Deployment | Cloud Infrastructure Management | Cloud Native SaaS and PaaS | Azure Synapse Pathway for Migration services
Azure Managed Services and Microsoft Cloud Solutions provider with deep technical knowledge of the Azure environment
Planning and architecting your cloud-based IT infrastructure and managing the entire deployment lifecycle
Scalable Azure Cloud implementations across enterprise systems
Optimizing Azure functionalities to ensure cost efficiency and optimized productivity on cloud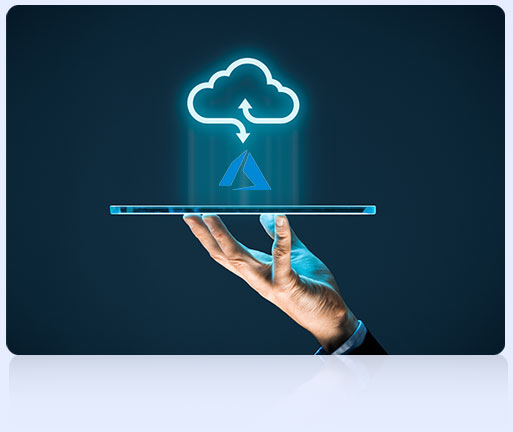 Focus On Azure Cloud Framework
Focus On Azure Cloud Framework
Our Cloud support enabled on the best practices of Azure Cloud Adoption Framework.
Strategy: Help with business objective identification | Planning: Sync Azure Cloud adoption to business objective | Readiness: Architect cloud environment on the adoption plan | Adoption: Implement/migrate to the desired cloud environment | Managing: Supporting processes and governance post adoption
Proven framework that has helped over 200 organizations optimally leverage Azure Cloud
Brings the wide breadth of over 200+ Azure Cloud Solutions to enterprise practices
Every phase is partner-governed to bring down migration costs and focus on savings significantly
Phased workflow enables teams to streamline activities and quickly achieve milestones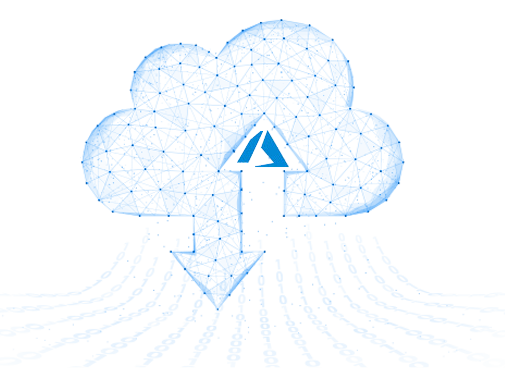 Data & Business Intelligence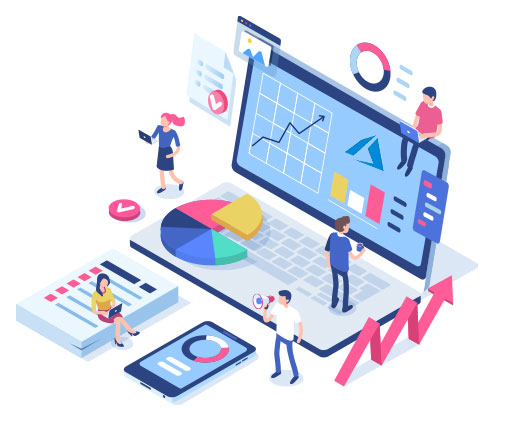 Data & Business Intelligence
One Azure platform for data engineers and data scientists. To leverage for Big Data Processing and integrated with other Azure Data and ML-based solutions to empower business intelligence for predictive and prescriptive analytics.
Azure Data Bricks Integration & Support | Azure Data Lake Storage (ADSL) integration | Advanced & Unified Data Visualization with Power BI | Analytics Services with Azure Synapse
Synapse supported unified platform enabling Data ingestion, warehousing, and Big Data analytics
Azure Databricks easing the collaboration between data engineering teams improving analytics processing
Fast and easy transition/creation of data lake with Azure supported ADLS Gen2 version
Reduced high-maintenance database architectures for enterprises with Azure Synapse and Databricks support
AI capable Self-service analytics tools and better data visualization with Power BI integration
Content Management & Collaboration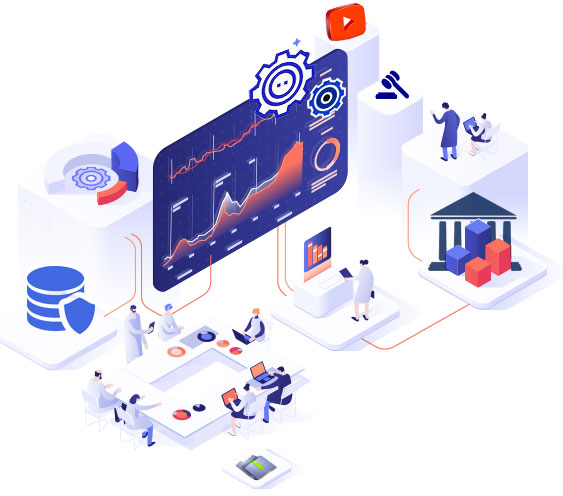 Content Management & Collaboration
Implementing Microsoft enterprise content management and collaboration solutions besides providing contact center and unified communication services, enabling cost-effective and scalable communication for your distributed workforce.
Microsoft Sharepoint Services | Contact Center As A Service | Azure Security, Data Protection & Governance | Technical Assistance & Process Support
Enabling efficient control of enterprise content to reduce risks of litigation and ensure compliance
Cloud-based inbound and outbound communication management
Secured sharing and collaboration internally and externally with re-imagined reporting and analytics
Business process automation with configurable workflows and IT tools
Application Development
Understanding the requirement of customer business applications, defining a cloud-first solution framework and developing on an agile mode following our global delivery model. Furthermore, supporting throughout the complete SDLC and implementation.
Custom Application Development | Web & Mobile Application Development | Azure DevOps Support for SDLC | Software Maintenance & Support Services
Competent product engineering – solution architecture definition, application prototyping, and development.
Capable testing and simulation environment
Dedicated support for integration to enterprise systems
Subject matter expertise of Microsoft Certified Professionals, easing the development process
Streamlining and automating the SDLC with Azure DevOps support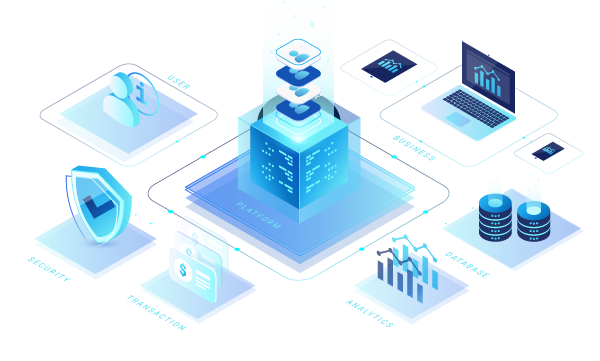 Enterprise Solutions
Analyzing existing IT applications and legacy systems to streamline integrations of Microsoft 365. Supporting this journey with configuration and solution management, leveraging the know-how of tools and sector-specific business processes.
Microsoft 365 for Businesses and Enterprises | Azure-based Cloud Applications | Microsoft CRM & Database Applications | Collaboration Platforms like Sharepoint and Onedrive
Expert consultants helping ease the adoption and optimization of Microsoft technologies, their licensing, and 24×7 cloud management
Integration of Microsoft 365 enterprise applications that enable today's dispersed digital workforce
Application customization and automation support in coordination with Microsoft SMEs
Optimization of Azure Development environment with automation frameworks, test-beds, and CI/CD tool kits
Efficiency in solution maintenance and reducing of operational costs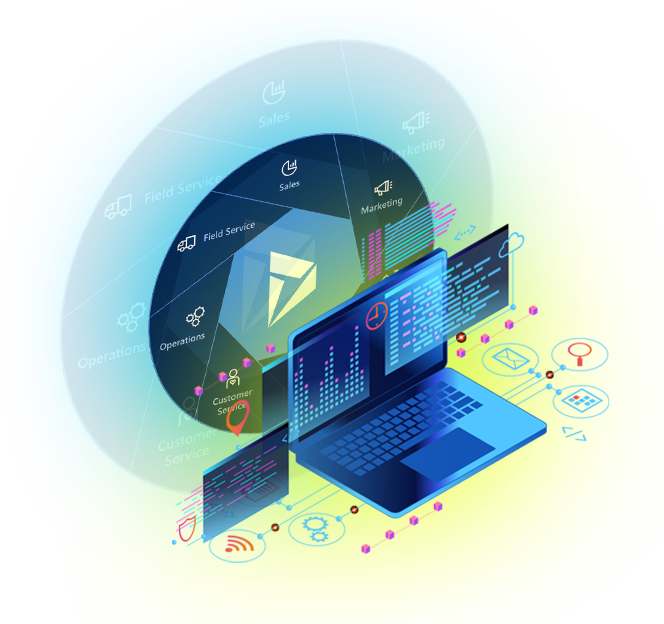 Managed Services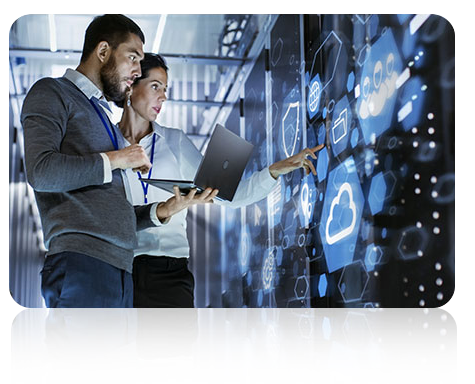 Ensuring seamless and secure IT infrastructure management and support of remote infrastructure managed services – data center operations, workplace infrastructure & enterprise applications, and technical assistance.
MSP Advisory for Infrastructure Optimization | Monitoring, Backup & Disaster Recovery | Azure Security, Data Protection & Governance | Network Management & Security
Understanding existing Azure and IT environment to consult on their modernization/optimized usage
Supporting on management of Azure infrastructure and configuration with collaboration of Azure experts
Monitoring issue resolution, backup and disaster recovery support
Microsoft solutions for mobility management, desktop virtualization, and optimizing workplace systems
IT helpdesk touchpoint, and support services for technical and process-oriented issues in collaboration with the Azure team
Focus On Automation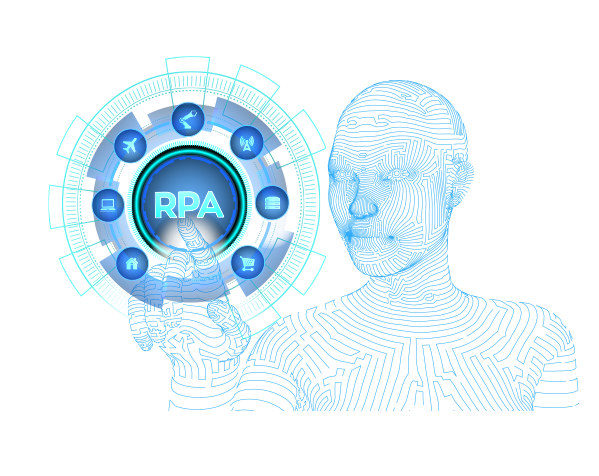 Supporting the automation journey of enterprise iterative processes empowered with the capability of Microsoft Power Automate.
Enabling eased adoption of Power Automate and it's low-code automation connectors
Consulting on automation of enterprise integration and workflows
Acting as advisory to optimize automation of iterative process functions, reducing human intervention
Assisting to leverage Microsoft's AI builder to streamline the automation process
Highlighting Our Tech-stack Competency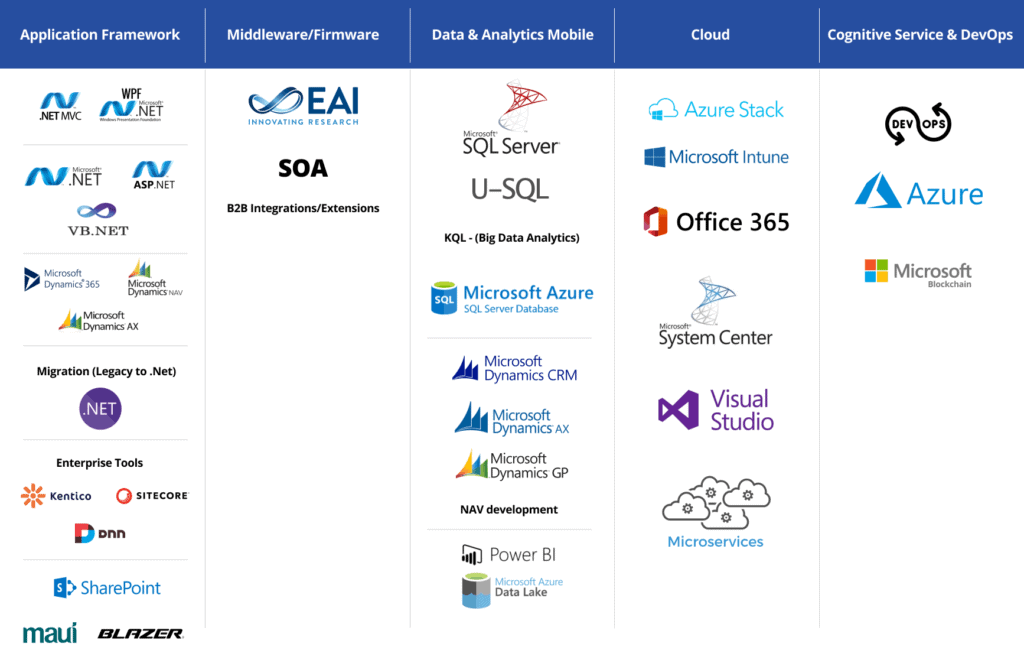 Why Covalense For Microsoft Technical Edge
We would love to hear from you