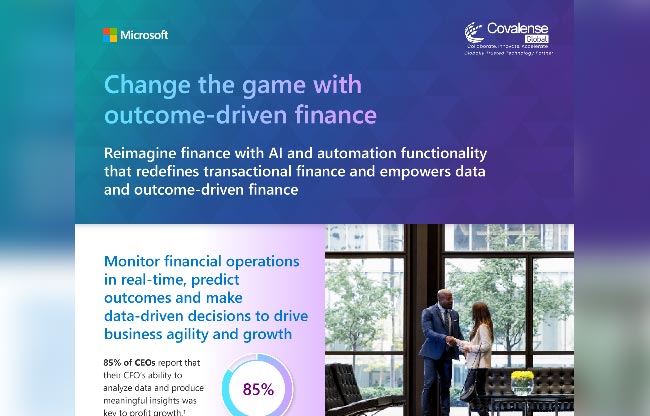 Master the art of Finance Management with Dynamics 365 Finance!
Harness the transformative power of Microsoft Dynamics 365 Finance to reshape your financial operations, maximize financial visibility & increase profitability. Attain financial excellence in the modern business landscape with this ideal solution!
Empower your business by streamlining and automating critical financial processes & enhancing strategic financial decision making with this advanced tool powered by AI & analytics. The array of cutting-edge features of Dynamics 365 Finance helps you boost efficiency & adapt to changing market dynamics with unparalleled ease!
Partner with Covalense Global, a Microsoft Gold Partner, to revolutionize your financial operations and fuel growth!

Author: Sales Team
Date: 2 November 2023
We would love to hear from you