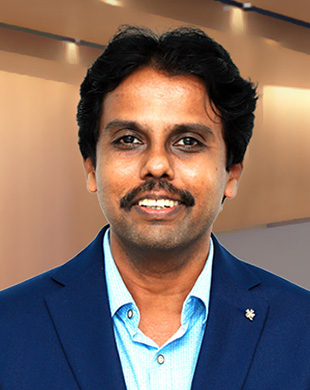 Jayadev holds the position of Director, Technology. He is a senior Information Technology leader with deep appreciation for cutting-edge technologies coupled with extensive experience in multiple technologies.
He has been in IT leadership role requiring strong execution skills , building capability & new practices with consistent track record of guiding teams in delivering complex high-quality applications for various clients across the globe.
He specializes in multiple technologies including Microsoft, Open Source, Artificial Intelligence and Robotic Process Automation. A chess player who brings in his professional traits of deep thinking, brainstorms ideas with teams to offer the best of the solutions to customers and won accolades for the complex architectures & quality deliverables.
We would love to hear from you