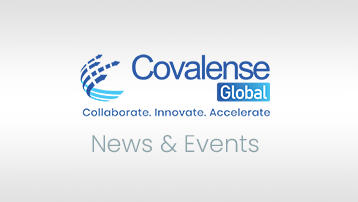 Impressive Global Telco Implementations by Covalense
In a short span of 15 months, Covalense developed a very strong Oracle BRM practice at their Bangalore development centre. A 70 member team is working for several Tier-1 & 2 Telcos across 8 countries worldwide such as Mobily, Telstra, Vodafone, Orange, Telecom, Cspire Wireless etc. Some impressive Oracle BRM implementations include:
Covalense's solution architects who are working with Oracle, Korea are helping Korea Telecom in building end-to-end solutions on Oracle Communication stack.
Covalense played anchor role for HP-MphasiS in a complex Oracle BRM upgrade (6.5 to 7.7 versions) for Telstra Australia.
Covalense supporting C spire Wireless, USA for the past 2+ years.
Under a preferred vendor arrangement with IBM, Covalense is supporting Vodafone, Greece & Australia.
Covalense has partnered with Deloitte Consulting for Oracle OSS space across Telkom, South Africa.
Mobily, a part of Etihad-Etisalat consortium in Saudi Arabia has Oracle BSS/ OSS implementations and support provided by Covalense.
Oracle BRM implementations across YTL Communications, Malaysia are supported by Covalense.
Covalense partnered with Saudi Business Machines (SBM) and Enabil, Canada to deliver OCNM and OCSB implementations across Saudi Arabia.
Covalense is also supporting Maxis, a premier telecom operator in Malaysia for their interconnect operations support activities as part of the Managed Services.
We would love to hear from you