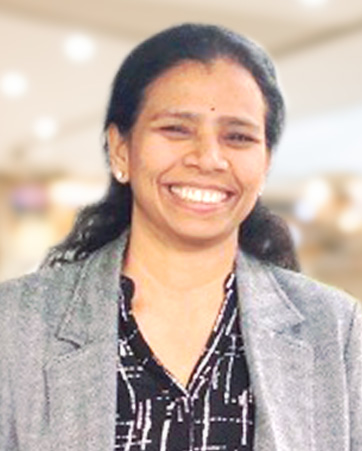 Gita provides her leadership to the HR function, Talent Acquisition, Learning and Development initiatives across Covalense Global.
Her primary mission is to build a diverse, vibrant, culturally aligned organization by nurturing the best talent, creating a high performing culture to remain as the preferred technology partner for our clients as well as an employer of choice to all.
She believes that talent is a value creator and aims on exploring, acquiring, motivating and developing a future ready workforce, with competitive excellence enabling Covalense Global's journey of agile growth.
She has worked in diverse fields of academics, research and consultancy. Her last stint was with the Kirloskar Group giving her a rich experience in consulting and training engagements. She enjoys training managers and young professionals and received accolades from Jindal Steel and Kirloskar.
She earned her Master's in Business Administration with academic excellence from Andhra University.
We would love to hear from you