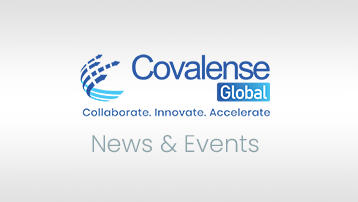 Expanded Sales teams in New Zealand, Australia and India
Covalense has expanded sales team in New Zealand with Krish Krishnamurti joined us as our new Sales Director in Auckland. Krish's experience ranges from software development, Enterprise Architecture, Consulting, Business Development and Managing key partners and client relationships in leadership roles across industry leaders such as AT&T, EDS, IBM, Gen-I and Infosys. Krish is focussing Telco and other Tier 1 clients in New Zealand.
Earlier we inducted a new Business Associate, Shiloh Williams in Sydney for sales and business development activities under Covalense Australia. Shiloh has extensive consulting and sales experience and involved with Accenture, Fujitsu, Zensar, Unisys etc.
Also we have also on boarded Kiran Sundar Rajan as our new Sales Director who has over 17 years sales experience across industry verticals like Telecom, Banking, Manufacturing, Energy and Technology. He has been focusing on exploring APAC, North America, Central Europe regions for business and sales.
We would love to hear from you