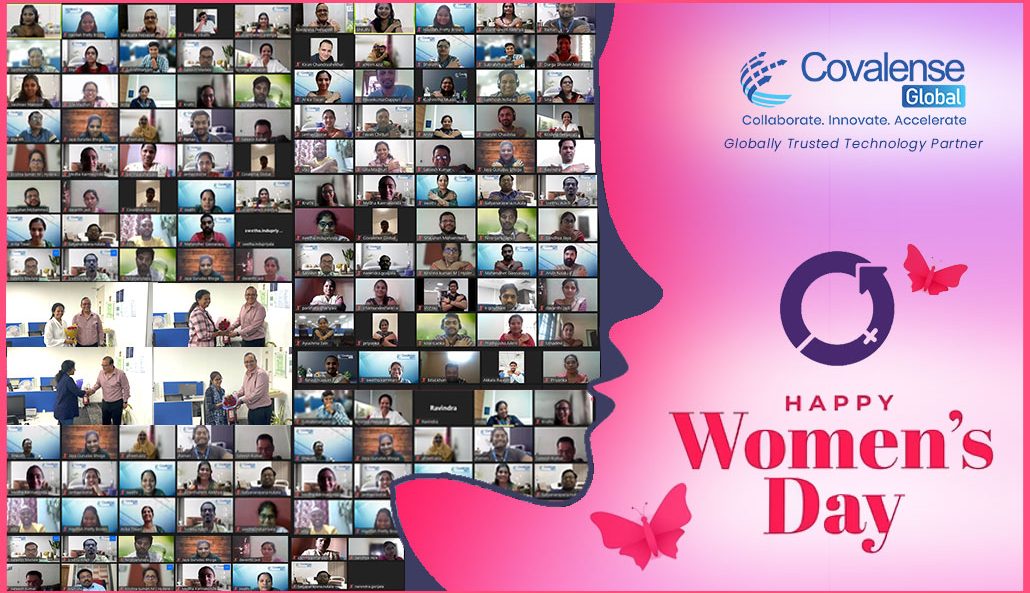 Embracing Equity: Taking the Conversation Beyond International Women's Day
Covalense has been celebrating International Women's Day since the company's inception. Every year's celebration had its own flavor of events and resolutions. And this year we had a blast! Fun activities, Inspirational talks, Awards and Gift hampers made the day even more memorable.
Covalense has always strived for equity to foster an inclusive work environment. In this backdrop, meaningful messages were shared by our top leaders motivating #Selflove and #EmbraceEquity.
The Founder, Mr. Narayana Peesapati, has always imbibed gender equity in the company's culture. He said, "Women are multitaskers in both their personal and professional lives. And a sustainable environment helps them thrive. At Covalense, we will continue to offer more opportunities and flexibility to help them succeed in their careers, while having a healthy work-life balance."
Krishna Peesapati, the Co-Founder, has been a staunch believer in gender equity. Highlighting how our organization has always upheld gender equity, Mrs. Krishna said, "Gender Equity is not an aspiration, but a commitment at Covalense! And we will continue to welcome more women at different levels of the organization, provide them the needed support and keep up with the current practice of helping women to re-start their careers after a break." And she wonderfully pointed out to appreciate the men who value and celebrate the difference that women bring along.
Anita Vemparala, Director of Program Management, shared her views on how progressively the scenario has been changing over the past decade or two for women in the IT industry. Thanking the past that has brought us up here and planning for the future, Mrs. Anita gave a shoutout to all the parents to groom their children to carry forward our efforts and create not just an all-inclusive workplace, but a society.
Gita Madhuri, Director of HR & Talent Acquisition, said "We are in a Golden Era as women are breaking stereotypes and bringing flexibility across industries." Citing Arbitrage, Mrs. Gita appreciated the IT industry for being one such industry that has always perceived women equivalent to men. Happy with the current diversity in Covalense, she is on a mission to bring in further diversity and vibrancy at various levels in Covalense !
With managers who are genuinely interested in people than in just meeting the D&I requirement, Covalense is making concerted efforts to creating opportunities and providing support to each of the individuals. With a proud 50% women representation at the top level, the current 34% at various levels are being pushed further this year! We are surging ahead with our motto that has stayed strong over the last decade – "Be Strong & Stay Strong"
We would love to hear from you