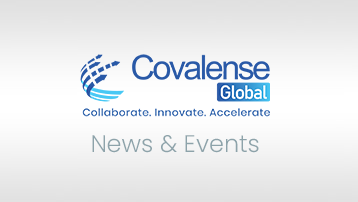 Covalense is ranked among the top Six vendors in the Global BSS-OSS Software market
Oracle
Oracle was founded in 1977 and is headquartered in Redwood Shores, California, US. The company provides enterprise software and computer hardware products and services that are engineered to work together in the cloud and in the data center. The company employs around 122,000 people worldwide.
Covalense Technologies, a Gold-Level Oracle partner, has an established presence for BSS OSS implementation, and upgrade and application outsourcing solutions. Covalense has strong expertise in CRM, OSS-BSS, and SDP products, which enables them to deliver BSS OSS Transformation, Greenfield Implementations, and Application Upgrade projects. The cloud billing services by the company offers discounting, debt and account management, financial management, and rating.
This research note was released by Technavio
Technavio is a leading global technology research and advisory company. The company develops over 2000 pieces of research every year, covering more than 500 technologies across 80 countries. Technavio has about 300 analysts globally who specialize in customized consulting and business research assignments across the latest leading edge technologies.
We would love to hear from you