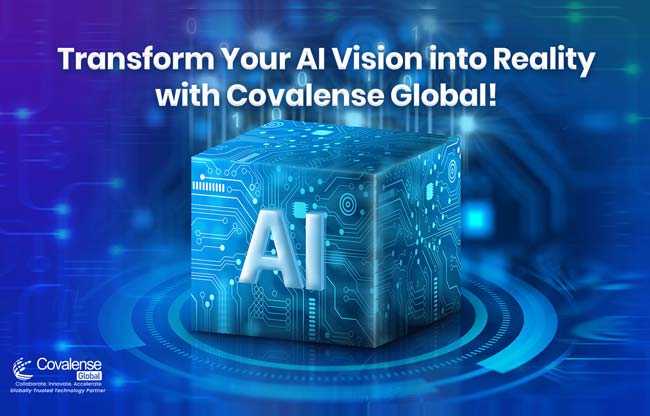 Covalense Global: Your Trusted Technology Partner for AI-driven Innovation!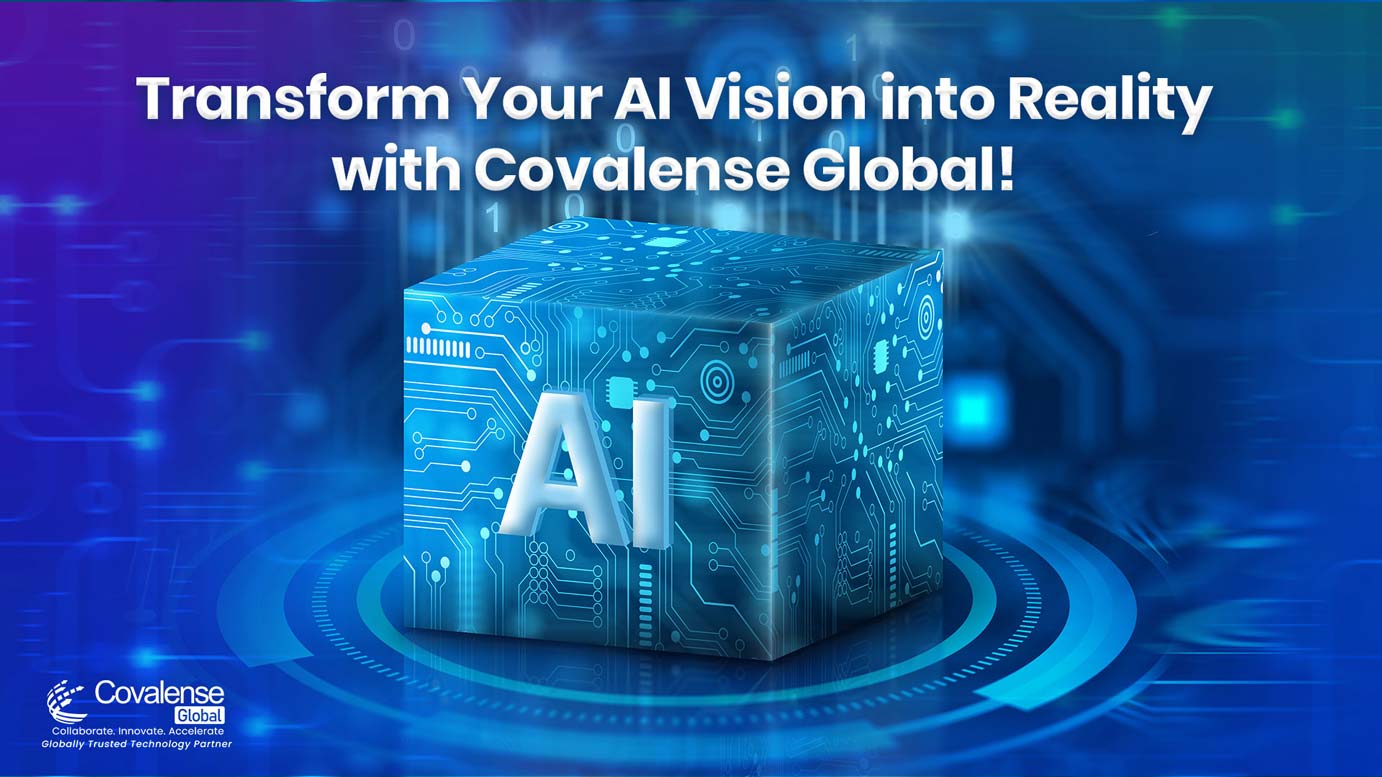 Redefine the future with our data-forward approach and our combined cognitive capabilities of AI, ML & IoT to fuel unprecedented innovations and business growth!
With our comprehensive suite of AI solutions, we offer uniquely customized solutions across Advanced Analytics, Computer Vision, Cognitive Search & IoT.  We are the trusted tech partner for empowering your businesses with our Transformative AI alliance:  
Decades-long experience in Research, Design and Development of AI solutions
Commendable expertise in designing and developing AI/ML chatbots and applications
Proven track-record of successful implementationof Chatbot Center of Excellence (CCoE)
Every solution is tailor-built with a data-forward approach to unleash the true potential of data  
While 7.4 businesses out of 10 are either exploring or already deploying AI into their ecosystem, 8.9 businesses out of 10 believe that AI adoption is key to gaining a competitive edge in the market! 
Irrespective of your maturity level of advanced analytics and AI, our team of AI experts will skillfully assist you to accelerate your digital transformation journey! If you are wondering about the benefits of partnering with us, a Globally Trusted Technology Partner, below are a few highlights:
Expert guidance to define your unique AI use case and the right AI solution that match your current IT environment while generating the expected business value 
Predict market trends, customer behavior and fasten TTM of your products and services with Advanced Analytics
Next-Gen cognitive search and computing capabilities to derive powerful actionable insights to drive informed-decisions 
Stay ever connected and redefine customer interaction with futuristic & secure IoT solutions  
Partner with us and catalyze business growth and innovative success! Artificial Intelligence | Covalense Global  
Author: Sales Team
We would love to hear from you