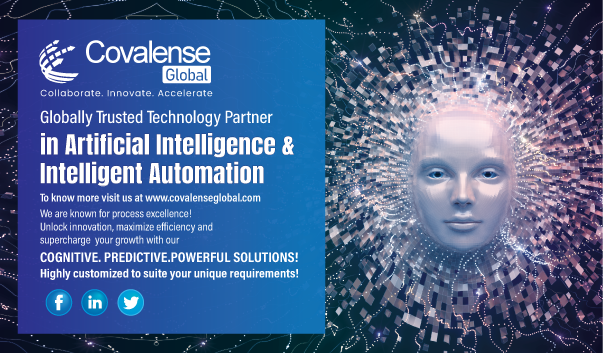 Covalense Global recognized as a Globally Trusted Technology Partner in AI & IA
Meet our team to know how we do Automation at every point in the journey of delivering great projects & Innovations at every step of the project lifecycle !!!
We are known for process excellence!
Unlock innovation, maximize efficiency & supercharge your growth with our COGNITIVE. PREDICTIVE.POWERFUL SOLUTIONS!
We are delighted to be partnered with R Systems! Worth reading the November edition of Technology Magazine where they discuss all aspects of their "Intelligent Automation" Practice. It has been a great working experience and thanks to the entire team of BizClik Media Group!
To know more visit: https://technologymagazine.com/magazine-read/175279
We would love to hear from you