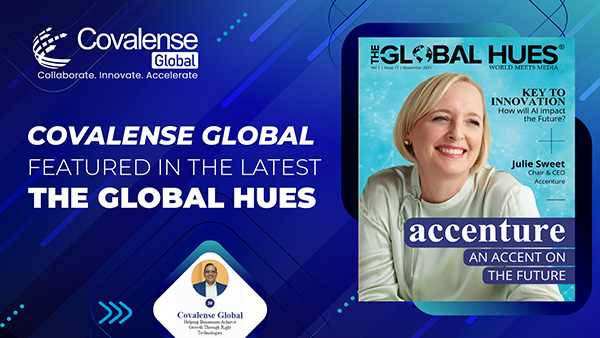 Covalense Global featured in the latest Global Hues Magazine! Top 10 Most Trusted Solution Provider!
Covalense Global is committed to strategic long-term partnerships with its clients enabling multifold growth. The company offers unique & highly customized solutions that are futuristic and can scale up with effortless ease enabling accelerated growth in the years to come!
COLLABORATE. INNOVATE. ACCELERATE!
We would love to hear from you