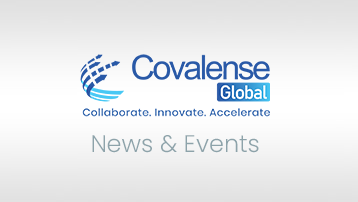 Covalense empanelled to NZ Govt's Department of Internal Affairs
Covalense has been selected as one of the suppliers of NZ Government's Department of Internal Affairs (DIA) for period of 3 years starting from 09 May '17 with options for extension upto 5 years.
Under this empanelment, Covalense services in Front-end development, back-end development and Native App development will be used by the Web Services Panel which has currently 42 subscribing agencies under the DIA. This selected panel consist of credible providers who have the capability, capacity, experience and demonstrable track record in the provision of web services supported by customer references to deliver web services in New Zealand.
DIA holds functional leadership for ICT across government to shape and develop government ICT capability and the establishment of a new Web Services Panel will support the Government strategy and action plan and all government agencies that are part of the New Zealand state and public sectors will participate in collaborative government contracts.
Covalense has once again successfully met the criteria over well-known competitors from New Zealand and this will enhance our business, quality of services, outcomes and the client's value for money proposition. Our track record, excellent references and cost model are the reasons for our success.
With empanelment, we are now serving 3 largest entities in New Zealand's Government sector – NZ Comptroller & Auditor General, NZ Healthcare and Department of Internal Affairs.
We would love to hear from you