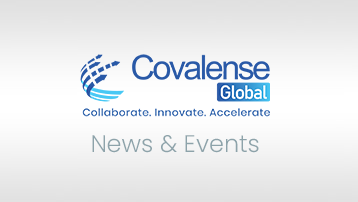 Covalense at Oracle Industry Connect
Established in 2006, Covalense is a well-recognised and reliable IT transformation partner to their clients.
They have a diversified, highly trained and motivated talent pool of people working cohesively to deliver effective solutions to organizations of varied sizes and businesses including a number of Fortune 1000 companies across Asia Pacific, India, Middle East, Africa and the United States. Their business operations across geographies are ably supported by our development centers in Hyderabad, Bangalore, Auckland and Sydney.
They've done projects and implementations that span across industry verticals such as Beverages, Education, Engineering, FMCG & Retail, Government, Healthcare, ISVs, Logistics, Mobility, Power & Utilities and Telecommunications.
Kate Clodfelter speaks with Kiran Sundarrajan, Director of Sales, while at Oracle Industry Connect about the company and what they do.
We would love to hear from you