Taking Business to the next level
by Cognitive Automation
Cognitive Automation solutions are transforming the businesses by imitating the way humans think to automate processes and replace human judgement with machine judgement.
This transformation brings the advantages of improved accuracy, reduced costs and employee productivity. It enables your business to move to that next level of value chain of intelligent business process automation.
We at Covalense Global, automate simple-rule based jobs to most complex jobs that interpret unstructured business data, read trends & patterns or need replacement of human judgement, We achieve that by leveraging AI, Machine Learning and Natural Language Processing (NLP) technologies.
Implementations
Automation of Front Office, Back-office and Support Functions
Enterprise data mining, warehousing, analytics and insights through AI, Data Science and ML
Customer Service through Chat Bots
Automation of Time-consuming business processes
Business As Usual tasks and reporting automation
Student assessments automation
Enterprise Information Storage and Management
Decision-Making in Ecommerce Promotions and consumer behaviour analysis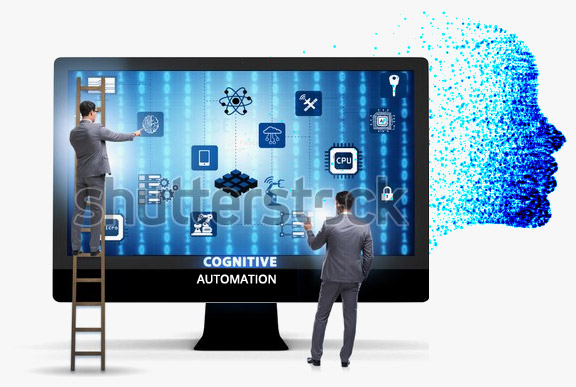 How to be Assured of Achieving Automation Success?
There is a difference between regular IT automation and cognitive automation.
In the case of cognitive automation processes, the system autonomously identifies and self-corrects the problem without any human intervention. This increases the efficiency of operations, limits time and effort and achieves better customer experience.
We are experts in understanding that difference in automation, hand-holds with businesses to identify the most cost and time consuming processes and business critical processes qualified for cognitive automation. This enables the business to put right investment and can see the results in reduction of costs and improved customer satisfaction. This achievement of Automation is measured through business KPIs
Let's Help you with your Enquiry, Fill in the information and we will get back to you!