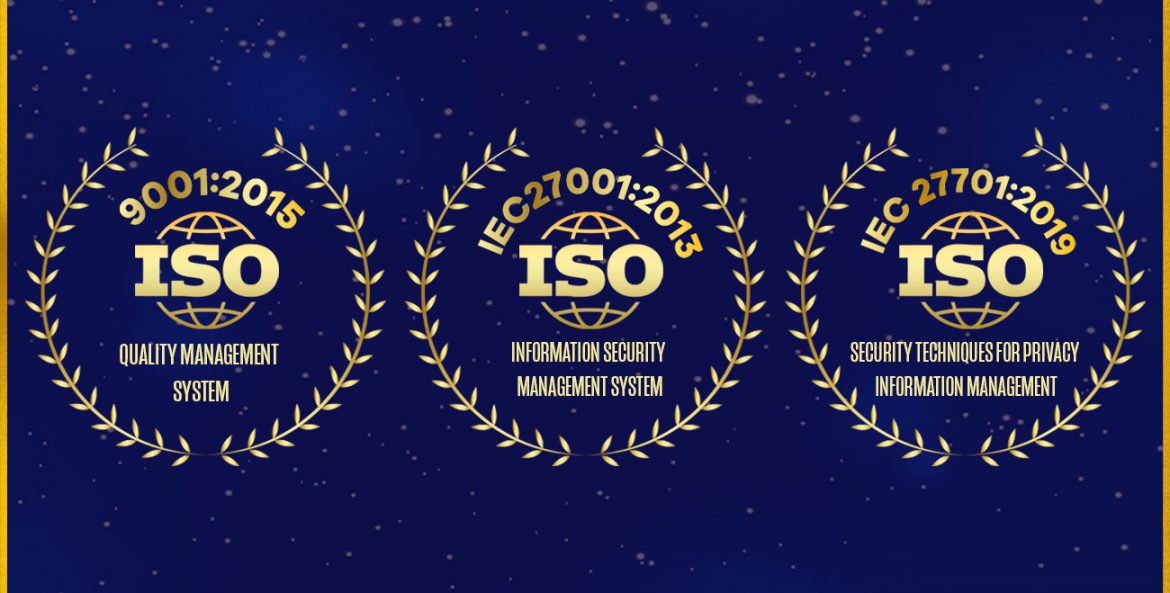 Annual Audit for ISO Certifications – A Success!
ISO/IEC 27701:2019, ISO 9001:2015 and ISO/IEC 27001:2013
We are delighted to announce that Covalense Global has completed its annual audits for ISO certifications – ISO 9001:2015 (Quality Management System) and ISO/IEC27001:2013 (Information Security Management System) successfully. We have also completed certification for ISO/IEC 27701:2019 (Security Techniques for Privacy Information Management)
ISO/IEC 27701:2019 is a standard prescribing guideline for the implementation, maintenance and enhancement of Privacy Information Management System. The benchmark basically integrates security and privacy controls through a framework to be used by Data Controllers and Processors. So, this standard is a valuable addition to organizations with regard to PIMS.
By meeting these international benchmarks for Information Security, Quality Management and Privacy Information Management, Covalense Global has yet again proved its commitment to delivering the best-in-class services with top-notch quality and efficiency.
"We owe this feat to all our teams – Delivery, HR, IT Infra & Admin Departments. Their orientation towards quality deliverables, precision to detail always drives us to provide enhanced and rewarding customer service."
Krishna Peesapati,
Director of Strategy & Operations
We would love to hear from you