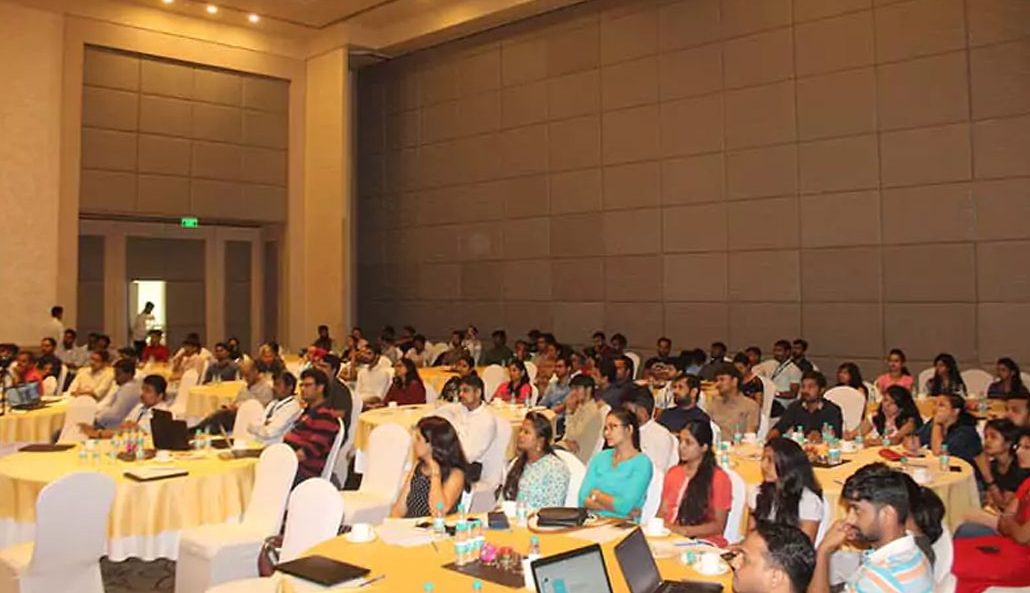 The event held on April 27th , showcased Covalense's technological convergence capabilities and highlighted the impact of new technology on the business. The speakers shared the latest successes and gave live demos of the disruptive innovations at Covalense. The outperformers were recognized. The event was well attended. At the end of the day, the Technology Day provided meaningful insights into the latest technological advances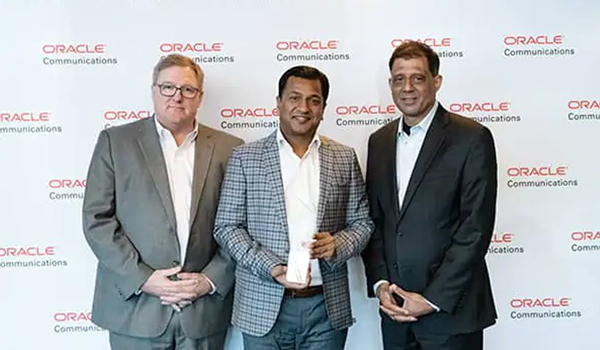 For two years in a row, Covalense is proud to win Oracle's "Solution Excellence Award 2019" for cSMART . This is in view of the achievements, growth and commitment Covalense has offered to the customer community throughout.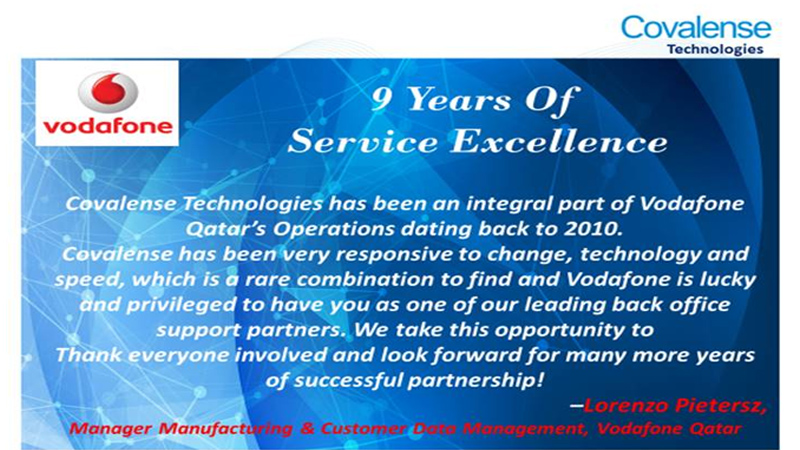 Covalense Global has completed 9 years of committed 24 *7 services for Vodafone Qatar. Marking this occasion, we received excellent service testimonials from Vodafone and celebrated the occasion in a grand way.
We would love to hear from you